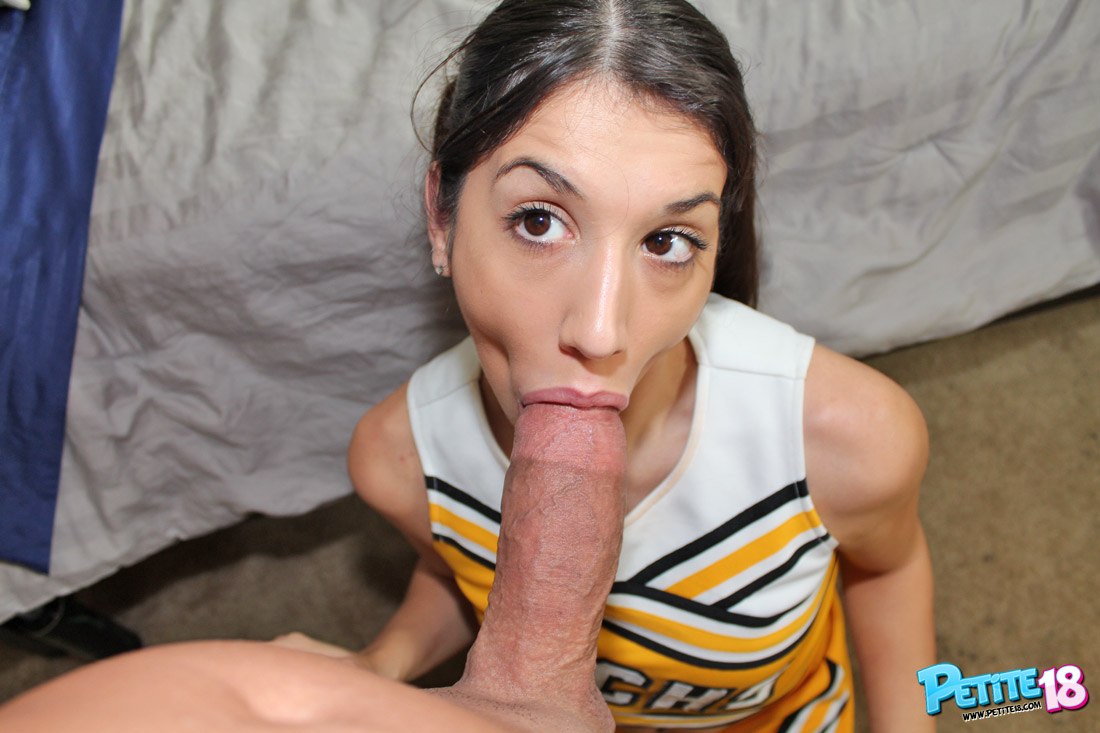 Cheerleaders are usually multi-talented and for Logan Lace, one of those talents is sucking on gigantic cocks. She's so good with her mouth that she views every cock she comes across as a personal challenge to see if it can fit into her mouth like her uncle Pike's cock. When the older man comes to the brunette cheerleader's rescue one day, she decides to repay him by swallowing his monster cock right before she spreads her legs wide open and lets him slide his big shaft into her tight hole.

Watching Logan Lace cramming Pike's humongous cock into her mouth in this episode from Petite18.com will blow your mind, literally because she's such a tiny chick that the cock looks like it's about to split her mouth at the edges. She's a trooper though and definitely not intimidated by the size of his dick which is why she slowly pushes inch by inch into her mouth until his cock head hits the back of her throat. Her eyes tear up as the cock chokes her but she soldiers on and strokes it while sucking it hard.
For her efforts, Logan Lace gets rewarded by having her cheerleader outfit hiked up her boobs and getting her extra tight pussy rammed hard by Pike. He fucks her from the back and sideways and he even drives himself into her while standing in between her legs while she lays on her back moaning her little heart out. But he saves the best reward for last when he pulls out of her pussy and cums on her pretty face.