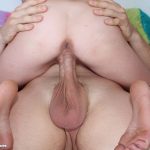 Swiping right on Tinder can either get you a date or a good fuck and for Alyssa Hart, the latter is true when she swipes right and comes face to face with a gigantic dick in this new episode from Petite18.com. She immediately starts fucking her wet twat to the picture and when her step brother walks in on her mid masturbation, the tiny teen babe spreads her legs wide open and gives him unrestricted access to her fuck hole. He slides his bare humongous cock inside her and fucks her hard until they both get the release they badly need!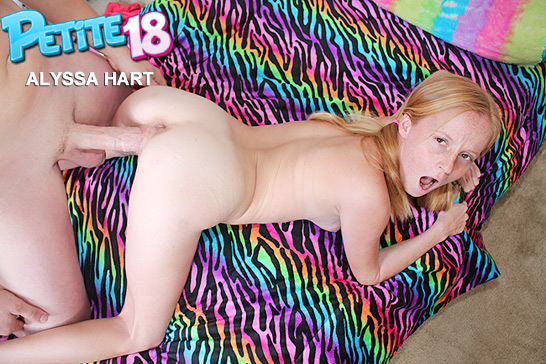 Alyssa Hart is not looking for Prince Charming to sweep her off her feet, she's just looking for a guy to fuck her brains out which is why she turns to Tinder. She knows the app is good for a quick lay and she's not disappointed when her first swipe yields a cock picture. The dick picture is exactly what she needs to get her juices flowing but right as she's about to get herself off to the picture, her step brother walks in and offers his own cock to her.
A real cock beats a cock picture any day of the week so Alyssa Hart seizes it and sucks it hard before hopping on it and riding it with all her might. It's hard to believe how easily her extra tight pussy swallows up the huge dick, but it does and when you watch her big dicked step bro bending her over and penetrating her pint sized pussy from behind, you'll have a hard time holding back your own load!