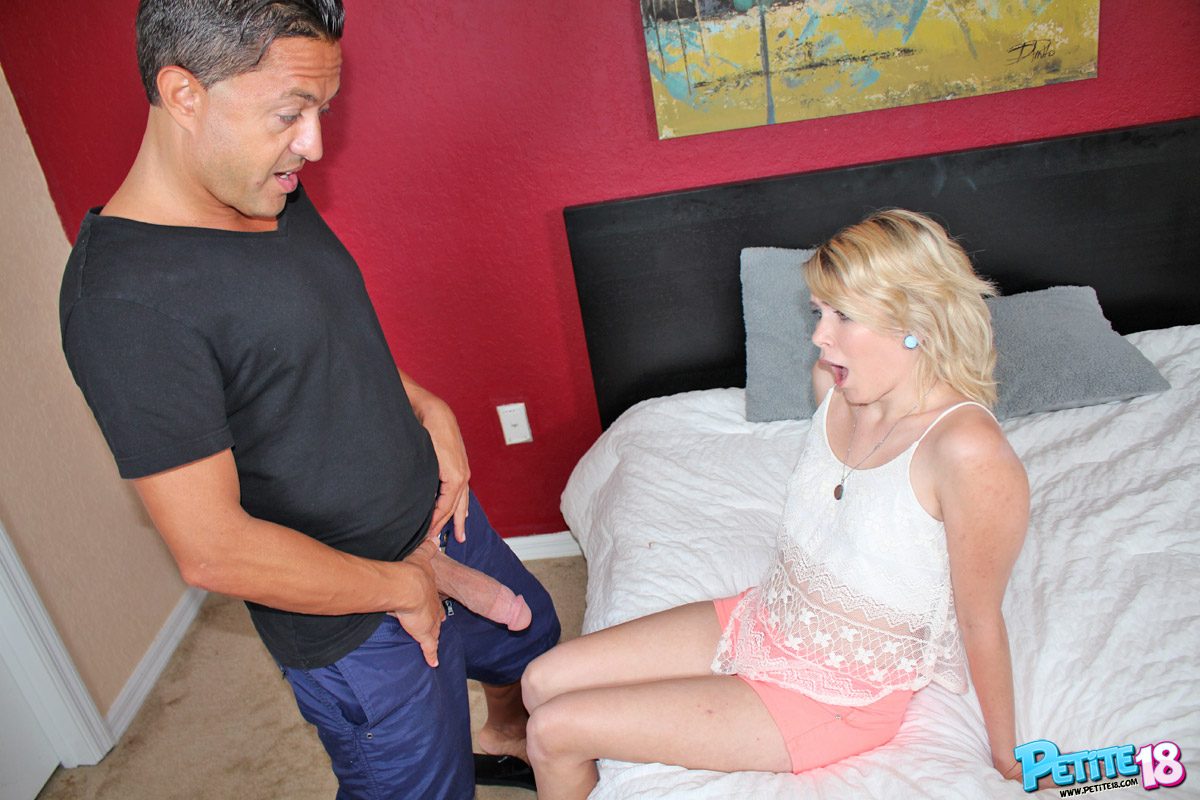 Gobble, gooble, gobble is all Olivia Kassady seems to be doing in this episode from Petite18.com when she opens her mouth wide for a very intense mouth fuck. The hard cock ramming into her mouth is so huge that the tiny blonde can barely breathe but she holds it together and crams as much of it as she can into her mouth. Her tight mouth isn't the only hole getting stretched to the max and after she orally services Pike, he flips her over and rips into her wet extra tight pussy bare back!

Olivia Kassady subscribes to the belief that you've got to lick it before it sticks you which is why she glues her mouth to Pikes humongous cock and drenches it with her saliva. She swallows as much of it as she possibly can and when its all wet, she slides on top of it and moans as he hits all the walls inside her warm womanhood. Pike is unlike any other man she's ever hooked up with because he's not just well endowed but he really knows how to use his big dick.
She finds this out first hand when he gets her in the doggystle position and rams into her over and over again. Her butt is hiked up in the air and her face is buried in the bed with the sheets muffling her moaning but there is no denying that this hot blonde teen is enjoying getting her holes destroyed by the monstrous dick!