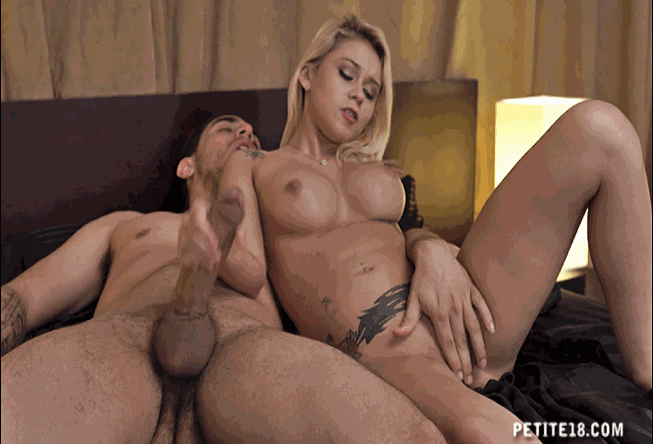 All Marsha May wants to do is get herself off but what she doesn't count on is that her step brother is a voyeur who likes to jerk off to her masturbation sessions so this time around when she catches him jerking off to her, she invites him over to join her on the bed and the two of them rip into each other, more specifically, his cock rips into her extra tight pussy making her scream really loud with each thrust. The dynamic duo's hardcore fucking awaits you in full HD only at Petite18.com

Nothing beats a real cock, not even a girl's own fingers or sex toys as Marsha May discovers when he own step brother decides to fuck the living day lights out of her. The blonde teen hottie with big tits is horny as hell and dying to feel a cock ramming into her and lucky for her, her step brother is horny as well and desperate to sink his hard pole into a warm pussy so the two get together and fireworks fly as she sucks him off right before he pumps repeatedly into her wet snatch.
This is without a doubt the best dick Marsha May has ever had and she moans as her step brother hits it from the back, popping his big dick in and out of her clean shaved twat as he alternates between fast and slow strokes. He fucks her doggystyle for what seems like an eternity and then he impales her on his erect penis and watches as she rides his cock to the point of eruption, at which point he pulls out of her and cums all over her face.