When Aubrey Gold's parents hired a personal trainer for her and paid for private sessions, they never imagined they were paying him to fuck her. That's exactly what he does in this video from Petite18.com. He's supposed to get the hot teen in great physical shape but he spends their entire session dipping his big hard stick in her wet pussy. Her parents would have a fit if they knew that the only workout their precious daughter is getting is on her back!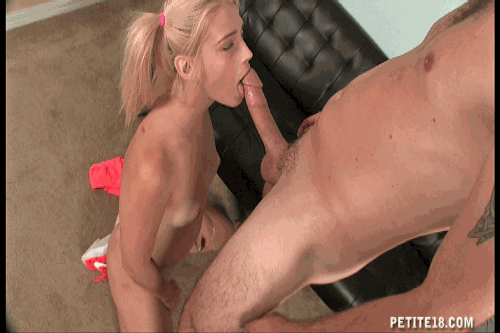 Aubrey Gold doesn't seem to mind though. She comes to the gym dressed like she wants to be fucked. The pint sized blonde doesn't even flinch when her trainer rubs her pussy while helping her stretch. He pretends it was an accident but she giggles and her giggling encourages him to rub her snatch even more. Soon, he's pulling off her shorts and popping his big dick out of his own shorts. Its a private session so they don't have to worry about anyone walking in on them. The horny dude mouth fucks the eager teen as he confesses to having a crush on her and she just obediently gobbles up his dick.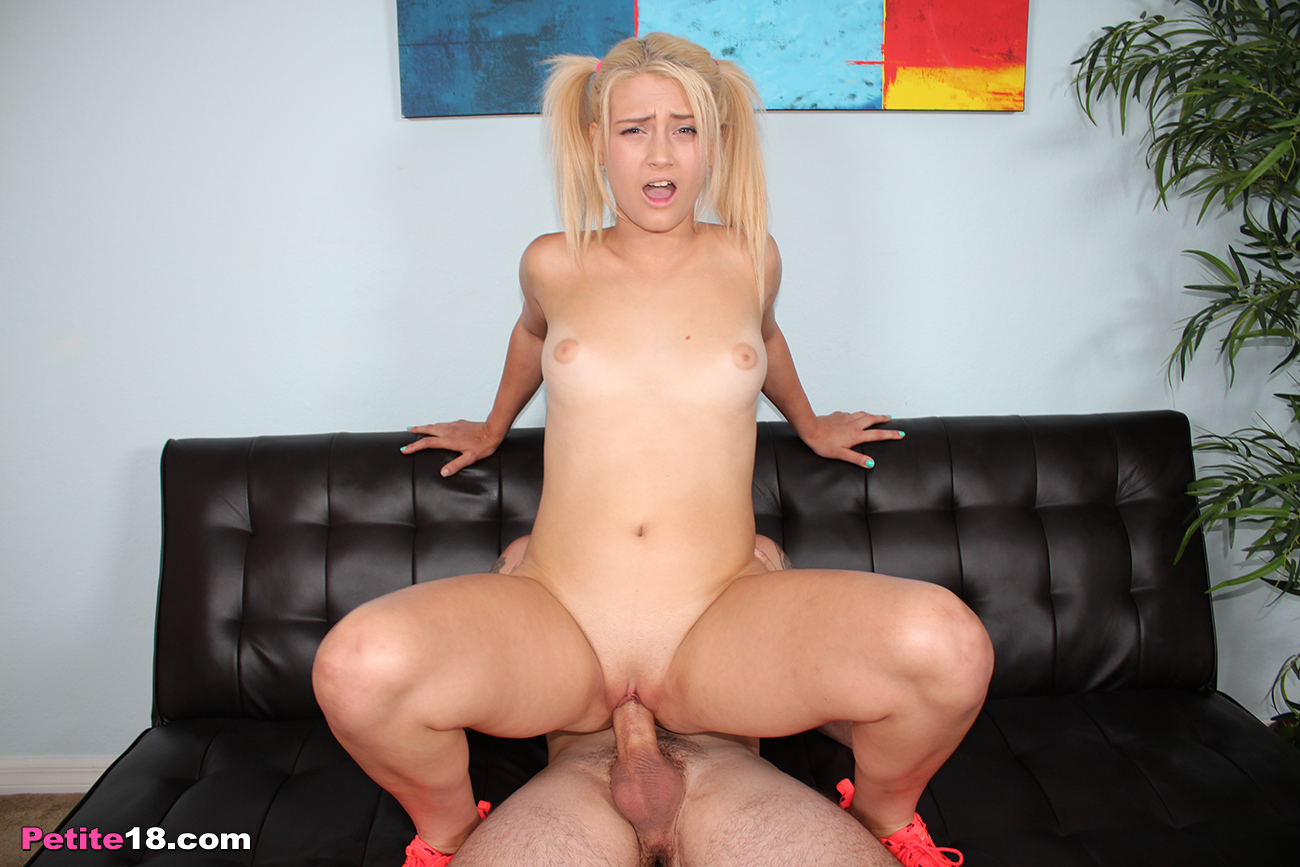 When his dick is nice and hard, the hung trainer bends Aubrey Gold on the couch and then enters her from behind. She moans as she holds onto the couch for dear life. He fucks her raw and tells her how good her pussy feels. She clearly enjoys having him inside her because she cums all over his big dick. He returns the favor by pulling out of her snatch and emptying his dick all over her freshly fucked shaved pussy!