How many inches can Tia Cyrus handle? Her piano teacher finds out in this video from Petite18.com. She's broke and can't afford to pay cash for her lessons so she offers to fuck the nerdy guy. This is an offer unlike any he's ever received so of course she takes her up on it. He's got a big dick and he's worried if he'll be able to fit inside her because she's a tiny chick. Well, his worries are put to rest when the hot babe spreads her legs wide open and swallows every one of his inches!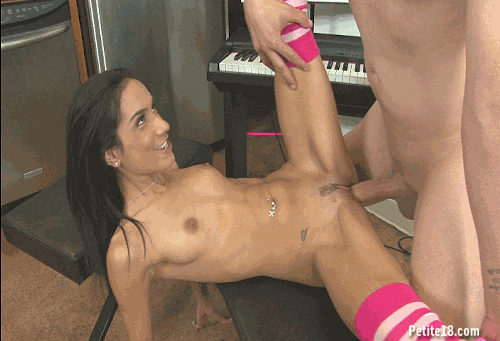 Normally, a teacher wouldn't accept payment in kind for services rendered. Especially not when the student is as horrible at piano like Tia Cyrus is. She's flat and getting her to focus is a problem but her teacher persists. Then when its time to pay up and call it a day, the slutty babe offers up her pussy as payment. Her teacher wants to fuck her mouth first though so he pulls out his long dick and watches her go to town on it. She may suck at playing the piano but she rocks at playing with his dick!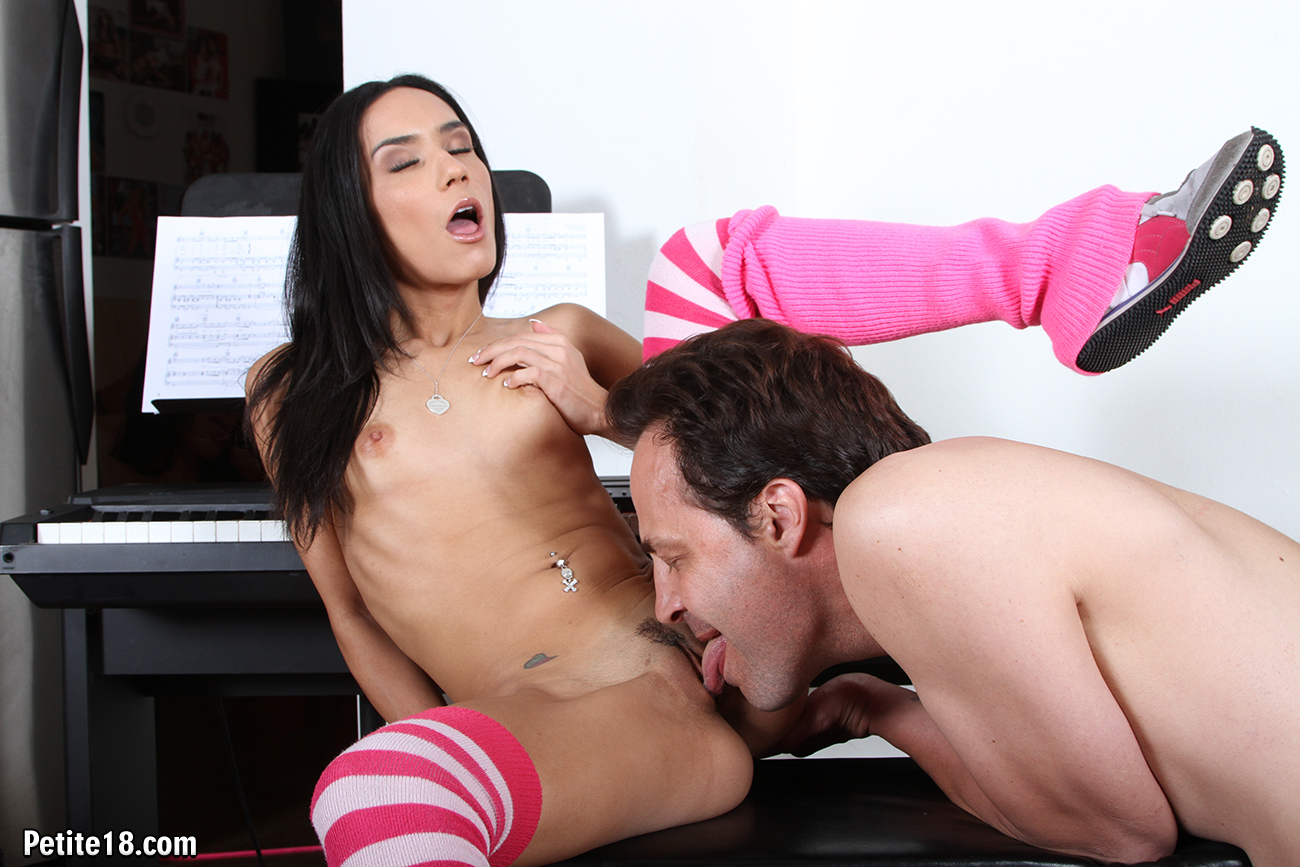 The now fully erect teacher badly wants to be inside her so he pins her down to the bench and eats her out real good before sliding inside her. Tia Cyrus is tight as hell so her horny teacher slowly eases himself into her cunt and then uses slow thrusts to give her pussy time to adjust to his size. Once he's balls deep inside her, they fuck fast, hard and furiously in multiple positions which makes her quiver as she cums all over his dick. Stick around to find out where he unloads when its his turn to nut!