Since when do flight attendants make personal house calls to deliver forgotten items? Since Shelby Paige started flying the friendly skies. Of course the tiny blonde bombshell has a hidden motive for showing up unannounced at a passenger's home but she carefully conceals that motive until she's warmly welcomed into the house. Then all bets are off and the nympho in her comes out in full force. The man is a little taken back by Shelby's straight forward nature but he decides to go with the flow of things and that pays off big time for him!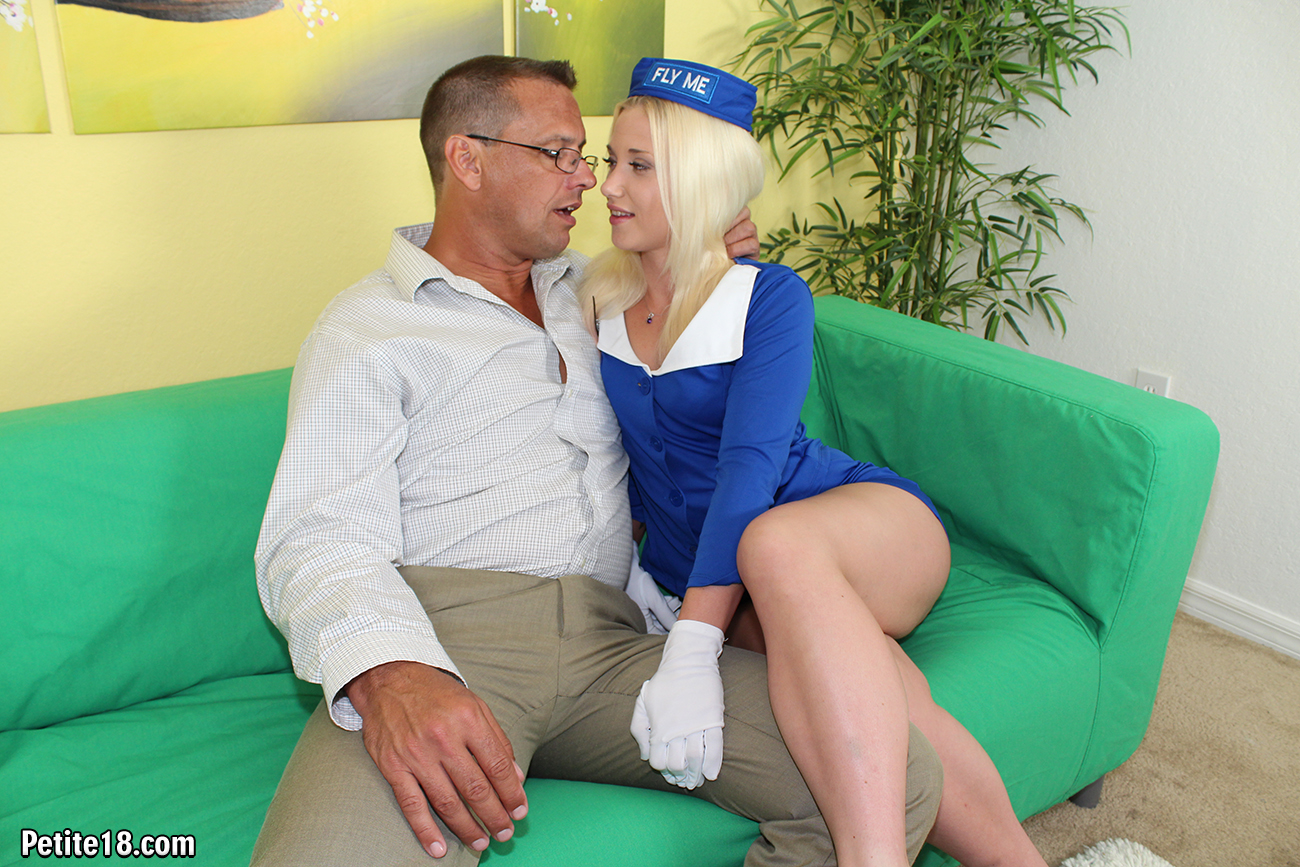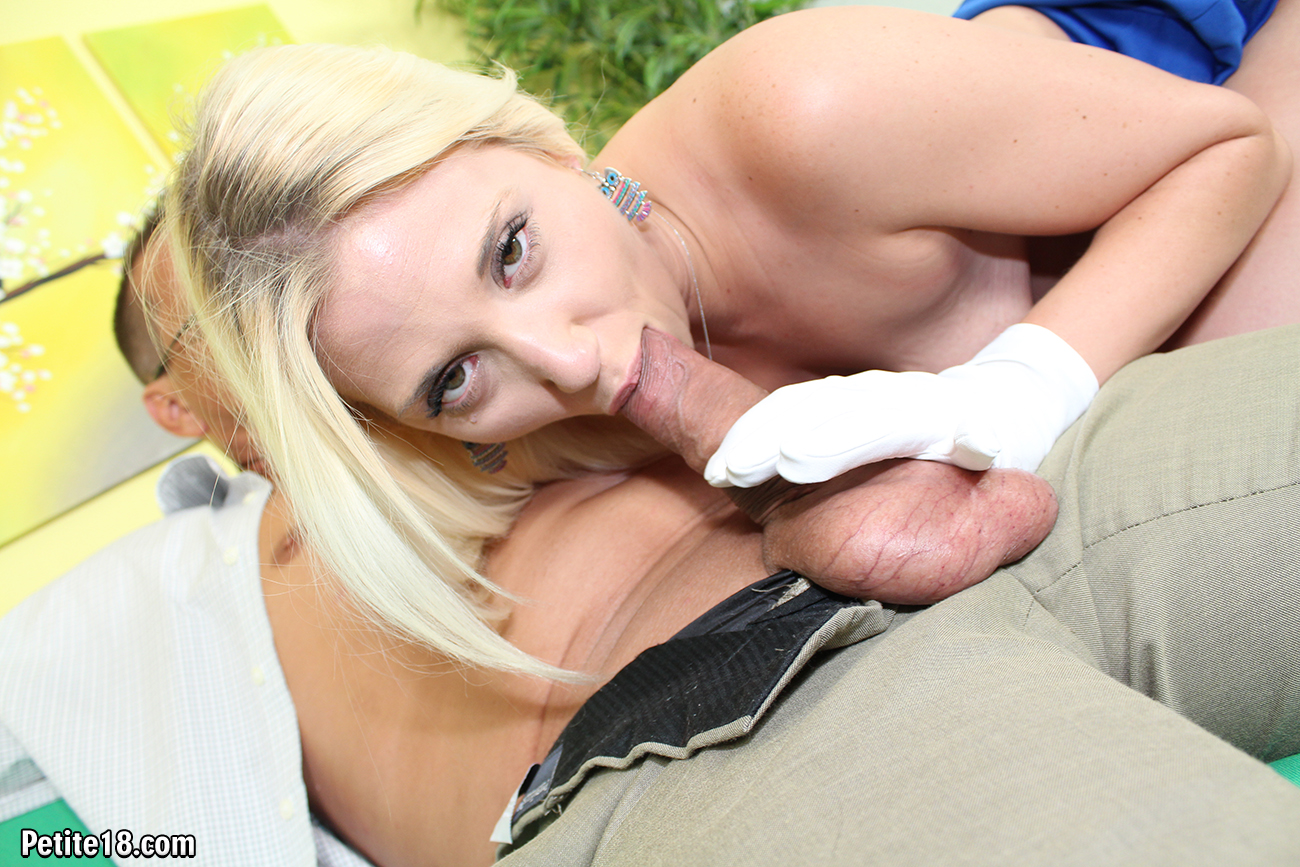 First he helps the petite blond out of her super tight work uniform. She sheds everything but the gloves. Shelby Paige intends to treat the older man to a gloved handjob -something she does while simultaneously sucking him off. He rubs her wet pussy which makes her moan but her mouth stays latched onto the man's huge pecker. Soon though, sucking just won't cut it for Shelby so the pint-sized teen un-glues her mouth from the man's dick and bends over so he can fuck her.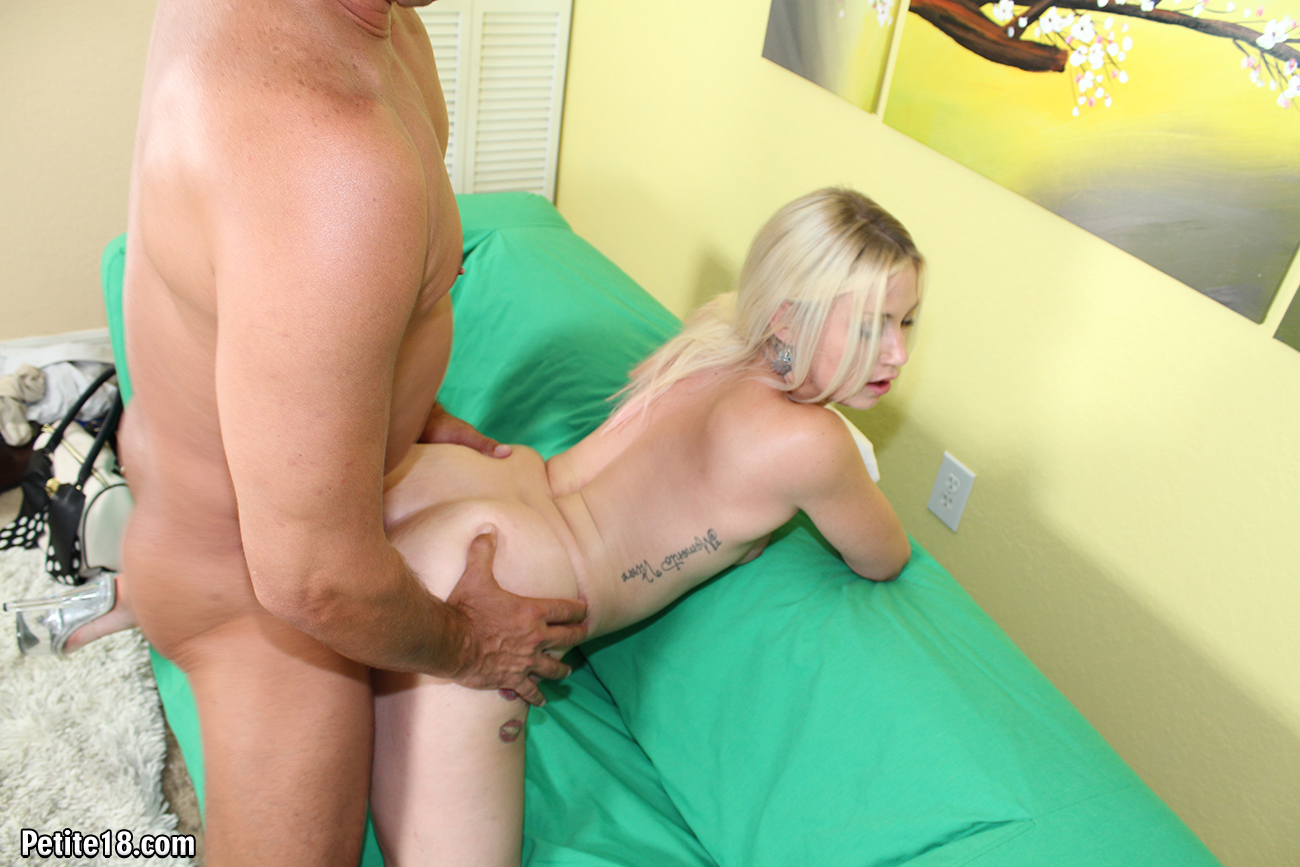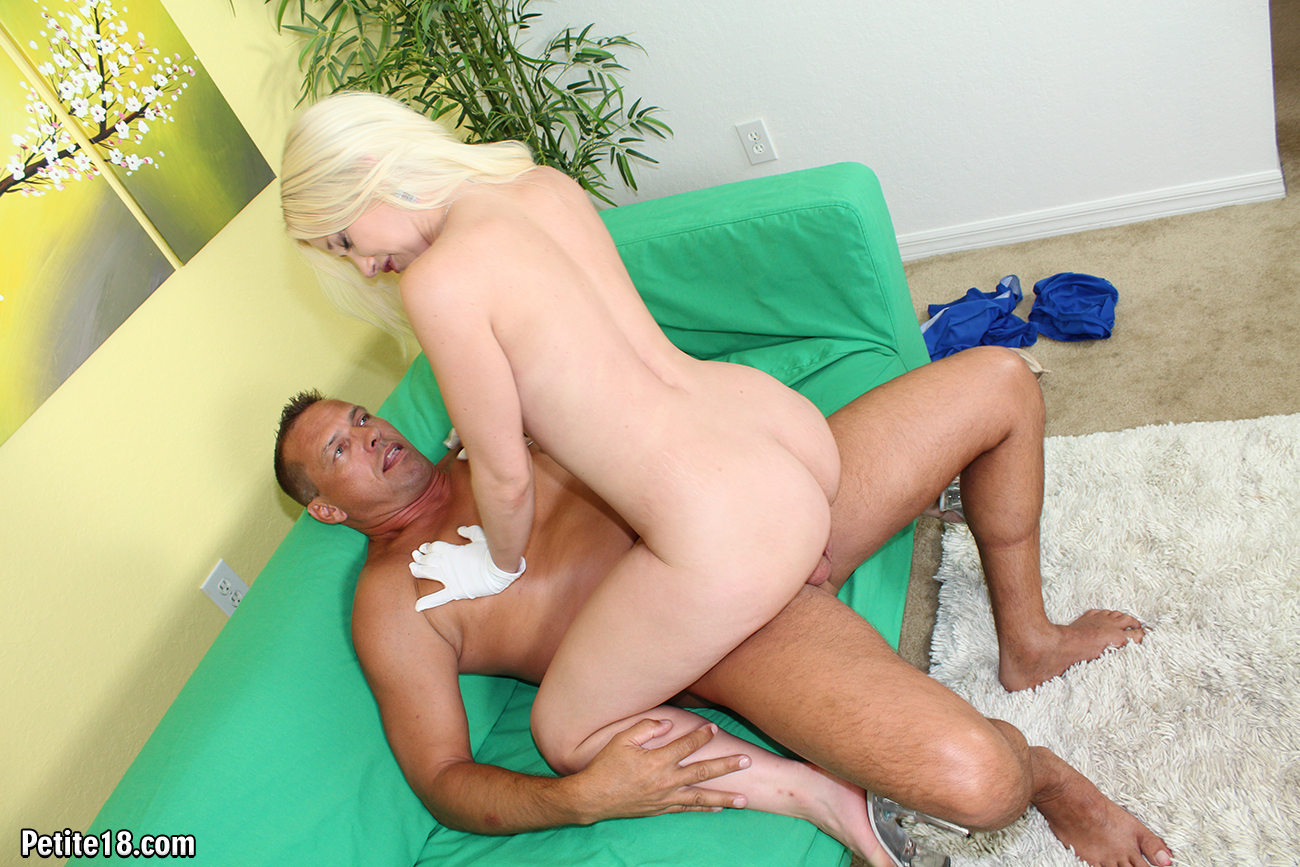 This is his big moment. The one he's been waiting for. This is where he gets to show his appreciation to the impressionable  flight attendant and he doesn't disappoint her. He fucks her real good in the doggystyle position then he carries her and sits her directly on his dick. Flying in the cowgirl and reverse cowgirl positions is what Shelby Paige was born to do. She wows the mature man with her cock riding skills and gets rewarded with a mouthful of jizz!